Modern Technology at Six Twelve Family Dental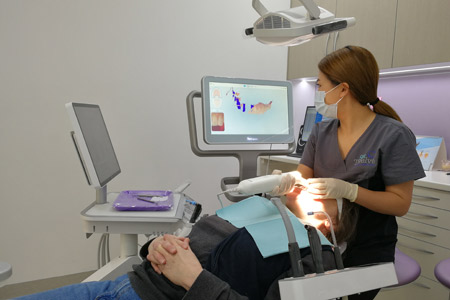 When you visit us for your care, you can rest easy knowing that you're in a practice that cares deeply about patients, and we're proud to offer you the most advanced treatments available with our many modern technologies. We're proud to provide:
2D & 3D Digital X-rays
Using digital x-rays, we're able to save patients from unnecessary radiation exposure and will only take them when completely necessary. Digital x-rays help us locate problems immediately so we can begin whatever course of care is best for you. Best of all, x-rays can be taken in mere seconds, wasting no time.
Our low dose 3D radiographic diagnostic tool is particularly useful for treatments such as implants, endodontics, orthodontics and difficult extractions.
iTero Element 2 Scanner
This precise scanning technology helps us create an exact model of your mouth so that you can see how your orthodontic treatment will turn out before you ever begin care. This is often involved in treatments like Invisalign, restorative work and other orthodontic care. Patients love to see their beautiful smile so they know exactly what to expect.
Phillips Zoom Whitening System
Whitening your teeth has never been easier or more efficient. The Zoom whitening system allows for brighter teeth in just one quick visit. Best of all, we offer take-home kits so you can continue to maintain your results. Other whitening systems don't compare to the Phillips Zoom system.
Intraoral Cameras
Our intraoral cameras allow us to take a close look at exactly what's going on in your mouth, and to better help educate patients, we'll show you the findings. You can learn more about your oral health and understand how to make the best decisions for your care.
Motorised Root Canal Handpieces
Our electronically powered handpieces offer increased accuracy that can make root canal procedures be more comfortable and significantly shorter.
Laser Dentistry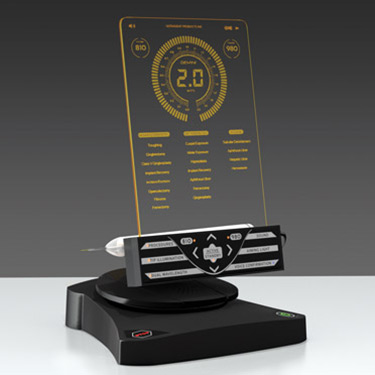 Lasers are a relatively new feature of dentistry. Dental lasers use focused beams of light and can be used in many dental procedures to enhance treatment outcomes, including gum recontouring (gingivectomy), tongue-tie release, soft tissue healing (ulcers, inflamed gums), disinfection (gum treatment, root canal therapy) and oral surgery.
Our inhouse soft tissue laser, the Gemini is the only dual-wavelength laser on the market, and so our dentists can choose the ideal wavelength to enhance the outcome for every procedure. As a laser cauterizes the tissue as it cuts, there is less bleeding, less swelling, less discomfort, and faster post-operative healing.
Our laser dentist can have precise control over power output and exposure times to help enhance treatment outcomes.
Lasers can help reduce bleeding and swelling, as well as the risk of infections. In some cases, they can help prevent healthy teeth and gum tissue from being affected during the procedure.
Ready to Schedule Your Visit?
We can't wait to welcome you to our practice. To get started today, contact our team to schedule a visit. We look forward to helping you achieve your goals in oral health.
Get started today!

Modern Technology Hurlstone Park, Dulwich Hill, Ashbury NSW| (02) 9558 6656