About Us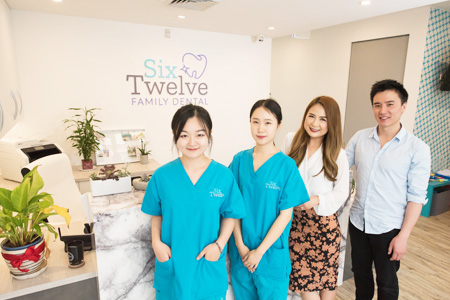 Welcome to Six Twelve Family Dental in Hurlstone Park! We are passionate about providing exceptional dental care to area residents and those from Dulwich Hill. It's likely that you're seeking a particular solution when you visit the dentist that is entirely unique from what someone else is looking for. Whether you require a routine checkup, have some type of pain, want to enhance the look of your teeth or improve the function of your bite, we're here for you.
A Gentle, Personalised Touch
Husband-and-wife team Dr Timothy Lam and Dr Chitty Gong (Dentists) provide a relaxed, calm environment that serves as a fantastic complement to their gentle chairside manger. During each stage of your treatment, we'll ensure that you're informed about what we're doing and why.
At your initial consultation, we'll discuss your history and any concerns you might have. Then, we'll tailor a treatment plan and the appropriate time frame that suits you. Sometimes, we may even be able to book your whole family in for their appointments at the same time.
Gain a Healthier Smile
Your oral health has an impact on your overall wellbeing. We believe that everyone deserves to have access to high-quality dental care and that cost shouldn't be an obstacle to having a healthy mouth. Along with having transparent fees, you can feel confident that we recommend only the services you need for a conservative approach to dental care.
Book Your Time With Us
Contact us today to schedule your first appointment! Weekend appointments make it convenient for your entire family to visit us.

Six Twelve Family Dental | (02) 9558 6656