Invisalign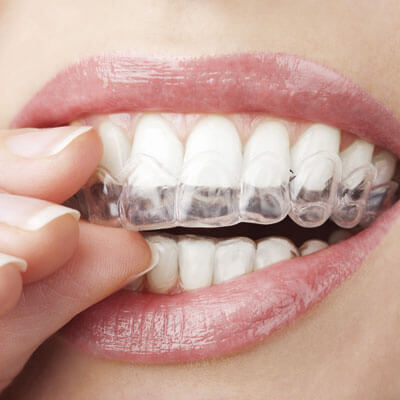 Everyone's teeth and their goals surrounding their smile are unique to them. At Six Twelve Family Dental, we provide a broad range of solutions including orthodontics. If you would like to have a more aligned smile, Invisalign® is used around the world to correct numerous oral health concerns.
Invisalign is a virtually invisible treatment for the correction and alignment of crooked teeth. It doesn't involve the metal wires and brackets of traditional braces. The clear aligners used are removable, custom-fitted plastic trays worn over your teeth and designed to gently move teeth towards their desired position.
What to Expect
The process involves booking at our practice for a consultation. Your visit consists of a general assessment, taking photographs, radiographic X-rays and making impressions of your teeth. A computer-aided digital diagnostic assessment follows, and the construction of a sequence of clear aligners is completed at the Invisalign laboratory.
Why Choose Invisalign?
There are six major benefits that Invisalign offers:
Discretion –  Since the aligners are clear, nobody has to know you're having orthodontic treatment.
Removable – You can take the aligners out to eat or go to an event.
Comfort – No brackets or wires means no irritation.
Fewer appointments – Since there is no hardware, you don't need as many follow-up visits.
Ease of hygiene – You can take out your aligners to brush and floss, meaning there is less likelihood of decay.
Safety – Traditional brackets are cemented to teeth. When removed, they can take some of the tooth enamel with them.
Are You a Candidate for Invisalign?
Children, teens and adults can benefit from Invisalign. Children can use what is called Invisalign First aligners. They're designed to reduce the amount of orthodontic treatment needed in the future. Teenagers can wear Invisalign without worrying about a decrease in their self-confidence. Adults love not having their appearance impacted by their orthodontics.
Book Your Visit Today
Are you ready to learn more about treatment for Invisalign Hurlstone Park? Contact our team today to schedule your consultation!

Invisalign Hurlstone Park, Dulwich Hill, Ashbury NSW | (02) 9558 6656