Oral Hygiene Care and Advice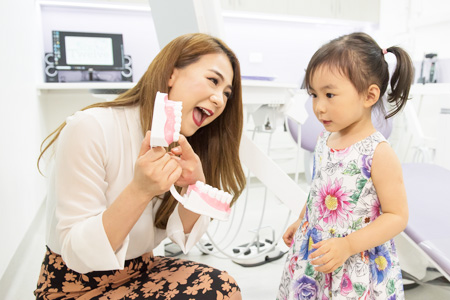 At Six Twelve Family Dental, we want everyone to show off a smile that they're proud of. We welcome all ages, so every member of your family can get the care they need with us. From treating children to grandparents, we can cover a broad range of concerns with our many solutions.
Taking Your Oral Health Under Control
Your regular checkups with us are a comprehensive process that involves making sure that your teeth, gums and supporting structures are all in great shape. If we identify any potential problems, we'll be able to address them straightaway. This proactive approach enables you to prevent more serious and costly treatment being necessary in the future.
At your checkups, you can expect:
An examination of each individual tooth
An evaluation of your gums
An oral cancer screening
X-rays, if needed
A scale and clean
Oral hygiene care and advice
The final step of your examination is one of the most important. It involves going over our advice with you on how to care for your teeth and gums. Though you may already brush and floss, we can detail techniques, product recommendations and more, tailored to what you need.
For example, if you floss but we see that you had some buildup between teeth, we may recommend a different type of floss to you or discuss the way that you're flossing to make sure you effectively remove buildup. We want your teeth to stay healthy for life and will use our knowledge and training to provide you with the best possible advice.
Schedule Your Appointment Today
Are you due for a regular dental checkup? You can feel confident that we'll give you the thorough care you need, including oral hygiene care and advice Hurlstone Park. Contact our friendly team today to schedule your first appointment with us!

Oral Hygiene Hurlstone Park, Dulwich Hill, Ashbury NSW | (02) 9558 6656