Meet Our Team
Our kind and caring team members are passionate about helping our patients achieve and maintain excellent oral health. We'd like you to get to know them better!
Ella Zhou (Dental Assistant)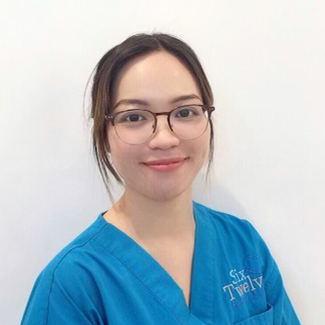 "I love being a part of the Six Twelve Family Dental team and enjoy having an opportunity to explore the world of dentistry."
To prepare for her role at the practice, Ella earned a Certificate III in Dental Assisting. As a dental assistant nurse, she enjoys being involved in all procedures. Her responsibilities include making sure all instruments are well prepared and ready for use before the treatment. She also reassures each patient on the chair and maintains a tidy and organised work environment. Emphasising preventative dentistry, Ella wants patients to know that regular checkups can help them maintain a healthy smile.
For Ella, the most fulfilling aspect of her job is when a patient shows their smile and expresses appreciation for our work after the treatment. She also enjoys it when patients share about their stories, their life, or their experiences. "When patients from overseas tell about their cultures that's another way we get to know the world."
Outside of work, Ella likes to jog, hike, rock climb, and play badminton. She also enjoys taking road trips.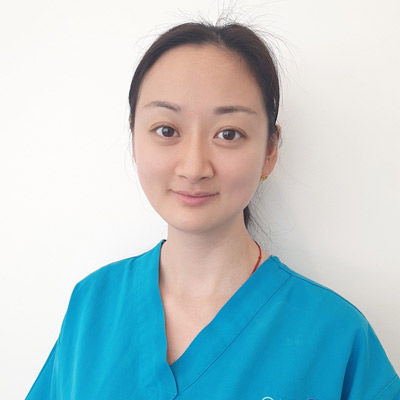 Xiaoxia (Michelle) Huang, (Dental Assistant)
Michelle graduated from University in Shanghai, China in 2010. Ever since, she's been enjoying working in the dental field, and looks forward to welcoming patients to Six Twelve Family Dental.
Michelle has completed her Tafe Dental Assistant Certificate III, and loves helping patients in the practice learn more about the importance of preventative oral health care. When she isn't working, she enjoys going on picnics with her child, cooking for her family, and relaxing.
We're thrilled to have Michelle on our team, and she can't wait to meet you. Learn more about her when you book an appointment with us.


Cathy (Dental Assistant)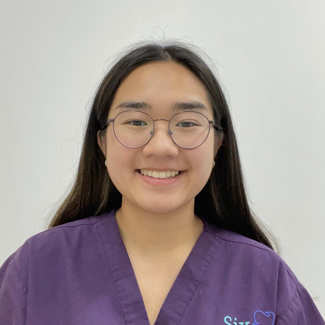 Growing up, Cathy loved to visit the dentist so much that it ultimately made the perfect choice for her career. We're pleased to have her join us at Six Twelve Family Dental
Cathy is passionate about dental health and is currently completing a Bachelor of Science degree at the University of Sydney. She enjoys learning and working with the team to ensure patients feel welcome and safe.
Cathy looks forward to meeting patients of all walks of life and can't wait to help them take control of their oral health.
Learn more about her when you visit us for your next appointment.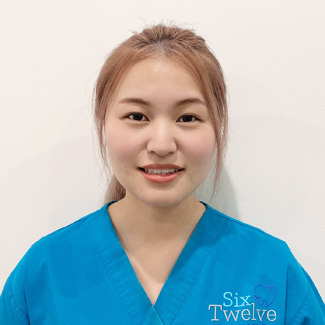 Louise Wang (Dental Assistant)
Currently studying health science, Louise considers dentistry a vital part of healthcare. In her role at the practice, she loves having the opportunity to work with patients and our team. She enjoys seeing new patients every day and finds it fulfilling to be involved in treating their various dental problems-something that makes her passionate about her job.
"Whether we're helping patients to achieve a confident smile or getting them out of pain, I enjoy helping them feel happy and comfortable when they're here."


Jasmine Fang (Dental Assistant)
In her role at the practice, Jasmine enjoys giving care to patients and helping with their oral concerns. She is interested in many areas of dentistry including surgery, periodontal treatments, and cosmetic dentistry. Jasmine is a Qualified Nurse and is currently pursuing a master's degree at the University of Sydney.
Born in China, Jasmine grew up in a multicultural environment and enjoys experiencing different cultures. She is fluent in Mandarin, English, and Cantonese. With an outgoing and caring personality, Jasmine loves to meet and help people.
When she's not working, Jasmine loves music. She's a traditionally trained Chinese Lute player. She also plays the guitar, Cajon, and ukulele. Her other favourite things to do are going to concerts, swimming, going to beaches and hanging out with friends.
how can we help?
Contact our Hurlstone Park dental clinic today to book an appointment!

Six Twelve Family Dental | (02) 9558 6656